Map out your own adventure with five distinctly different tours.
Self Guided Tours
We've set up five different routes, covering 100,000 square feet and eleven decks. Explore at your own pace and discover the many stories behind the LEX. Go in any order, but make sure you see it all. Each tour is unique and features interactive displays to take your adventure to a whole new level.
If you have questions along the way, look for our "yellow shirt" volunteers (many of whom served on USS Lexington!) They know all the ins and outs of the ship and will be happy to assist you.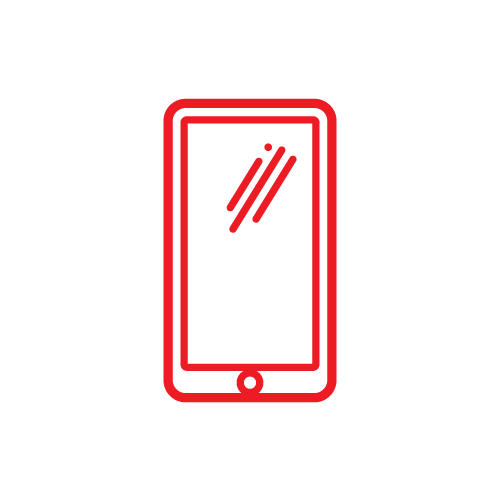 Step 1: Before you visit download a QR Reader app from the App or Play Store
Step 2: At LEX Sign-in to the "LEX Tour" Wifi.
Step 3: Look for QR codes at various exhibits around the ship, it's easy!
Available in both English and Spanish
FLIGHT DECK Tour: Aircraft | Anti-aircraft Guns | Arresting Gear | Navigation Bridge | Photo Ops | The Plank
FOC'SLE Tour: Pearl Harbor Exhibit | Anchor Machinery | Junior Officers Quarters | Officers Quarters
GALLERY DECK: CVE/ CVL Exhibit | Captains Cabin | Combat Information Center | Library | Ready Rooms
LOWER DECKS: Chapel | Crew's Galley | Dental Clinic | Engine Room | POW Exhibit | Scale Model Gallery | Sick Bay
HANGAR DECK: Admissions | Engines | Fantail | Flight Simulator | Lex Lift Elevator | 3D Mega Theater | Mess Deck | Ship's Store | WWII Aircraft
High-speed catapult launches, arrested landings, air operations and aircraft refueling all took place on this 910-foot long and 142-foot wide airport. The original flight deck was a long rectangle but jet aircraft demanded a separate landing and take-off area, so in the 50's she underwent major modifications, which allowed her to serve another 36 years. Points of interest on deck are take-off and landing control stations and arresting gear, anti-aircraft gun mounts and vintage aircraft.
Foc'sle is a vernacular for forecastle, a forward upper deck area that extends to the bow. The Foc'sle Tour begins on the starboard side of the hangar deck towards the bow (front of the ship). The forecastle is the area of the ship where the equipment to raise and lower the anchors is located. Anchoring was a complex maneuver performed by boatswain mates ("bosuns") who operated and maintained the equipment. The anchoring process was precisely coordinated between the bridge and the foc'sle. In addition to this equipment, the foc'sle area is now used for various exhibits.
Just below the flight deck is the Combat Information Center (CIC), which collected and evaluated all information on the status of USS Lexington, other friendly ships, and enemy forces. The CIC directed the ship's performance in close coordination with the air operations center (AirOps) and the carrier air traffic control center (CATCC) next door.
USS Lexington was powered by one of the most efficient and dependable propulsion systems ever installed on a U.S. warship. The power plant consists of four turbine engines fired by eight boilers, that created 150,000-horse power and a top speed of 33 knots.
Also on this route see how the up to 3,000 crewmembers lived during months at sea. Don't miss our "Warbirds & Warships Scale Model Gallery".
During wartime this deck stored as many as 60 aircraft. Maintenance, refueling and rearming of these aircraft took place here. Unchanged in size since WWII, the hangar deck measures 654 feet by 70 feet, is 17.5 feet high, and covers 40,000 square feet.
The deck is divided into three bays that could be sealed off by electrically operated fire doors. Each bay contains its own conflagration (CONFLAG) station for station damage control.
-CAUTION-
As a former United States Naval vessel, this ship contains many obstructions and hazards.
Please watch your head and your step. Do not run and please stay close to your children.